If money were no obstacle, what fragrance would you buy for yourself? I like to image that by the time the average woman has transitioned from student life to working adult, she has already compiled a list of her first designer bags, shoes and accessories to purchase with that first paycheck, after black tax of course. I generally don't have a problem with affordable perfumes being an avon babes myself but ever since I received a fake Carolina Herrera as a gift, I've kind of become obessesed with window shopping for designer fragrances in case it happens again or an opportunity to purchase something presents itself.
Something Niche.

A very interesting discovery I have made about myself is that while I don't like very flashy fragrances (which puts my decision to buy that bottle of diabetic candy by lenteric into serious question), I've taken a liking towards some of the distinctive deep somewhat 'odd' scents and notes I have picked up in mass appealing fragrances. Think woods, herbs, tobacco, leather, whiskey, spices and wet rock. Yes, wet rock. One would argue that these are very masculine scents but if theres one perfume house that executes these (and any other tbh) notes excellently and beautifully, its House of Matriach. I was lucky enough to try a few samples thanks to one of my perfume enthusiast friends and I fell completely in love with the brand. Their creations are so , I've never smelled anything like them.This niche house based in the United states boasts beautiful creative and esoteric unisexes. I'm still saving up to order samples of as much of their collection as I can but I think everyone needs to own at least one of these fragrances. I would even risk blind purchases from this house
Oud has to be one of the most unique scents to ever occur in nature. Just a few weeks ago, I had the rare pleasure of sampling some indenesian agarwood chips curtsey of an Indian Muslim acquaintance of mine and can now understand why it is called the
scent from heaven
and is such a sort after ingredient. Assuming that the agarwood is responsibly sourced, everybody deserves at least one good oud perfume and with the approaching autumn, I went hunting for a would be choice for myself. I was surprised that It was Versace Oriental oud and not one of Tom fords gorgeous oud blends that took the number one spot for me. I reckon it had something to do with the powdery note I picked up on the dry down which is very reminiscent of an obviously synthetic version from my very first avon perfume and of course baby powder. Its soft, cloudy, and the woodiness of the oud and the leather and hint of smokiness
are balanced out very beautifully by some of not overly sweet florals. Its one of those polarisings scents that you would either really love or really hate so spraying it on the skin before trying it out would be a must Gucci oud, oud intense also deserve a mention because had it not been for the powdery accord, They would have definitely taken the crown. For the men, I would recommend John Varvatos
Tom Ford.
The entire Tom ford range is goals tbh. Before watching Cynthia Gwebu's fragrance video, I wasn't even aware they did perfumes like that.
I came upon their counter while looking for a gift and took the opportunity to try the much talked about Tuscan leather for men and cannot understand why some people actually genuinely do not like it. Its smooth, sophisticated, masculine, grown, gentlemanly and definitely distinctive, something I think most ladies would appreciate smelling on their significant other.
For myself, the oud wood would be a must have followed by the patchouli absolute and of course the ever recommended black orchid provided I was allowed to break 'winter or date night' rule. What I loved about being at the Tom ford stand is that there was a fragrance specialist who was very willing to indulge my novice curiosity on some notes and accords I had never had the pleasure of smelling like neroli, ambergris (whale vomit) and hyraceum (dassiepis). The world of beauty in general tends to be filled with snobbery and this gentleman was a breathe of fresh air and I am quite sad I never caught his name
Something Fresh and clean.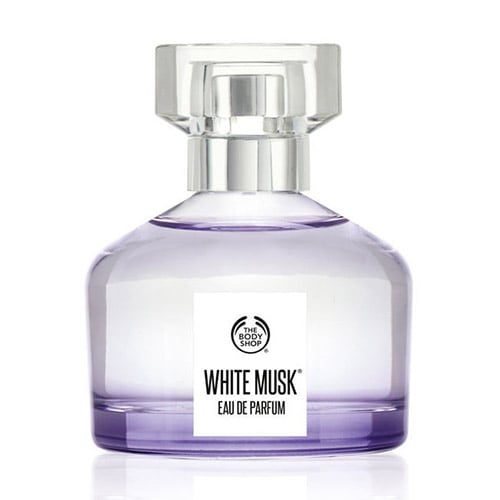 Technically, summer is over but the trees are still green, the sun is still shining and it is still so very incredibly hot calling for a fresh clean fragrance. I don't know why I've been sleeping of the Body shop perfumes but they actually hold their own. In my recent trip to the store, I decided to try some of their perfumes and while I still went for the black musk, white musk for men gave it a run for its money. Don't let the 'for men' deter you, it's a very simple, clean, fresh unisex scent, featuring sandalwood and what I think is vetiver and easily recognizable but still worthy of a spot in any perfume lovers collection.
White musk is not a scent that occurs in nature which means it is synthetic but its definitely not the headache inducing kind.
I saved the best for last for the scolling babes. Did you know that we have 3 proudly South African perfume houses? Until about 3 months ago, I didn't either. I haven't had the pleasure of sampling any of their respective fragrances yet but luckily,
House of Gozdawa
,
African Aromatics
and
Fraser perfumes
offer samples to avoid the expensive regret that is a blind buy. All three are natural Perfume houses based in Cape Town taking advantage of the unique fauna and also offer signature bespoke perfume creation services for the more particular client. For anyone interested in seeing the artistry and chemistry that is natural perfumery and of course buying a perfume or two, I would recommend a scheduled visit to their studios.
Rumour has it a perfume school is about to open in South Africa. Isn't that exciting?
So whats on your fragrance must have? And to those of you who saw me snapping that face monstrosity, why in the world did you not say anything?